Gordon Ramsay Tartar Recipe is creamy and super delicious and it's the perfect sauce for a dish like Fish and Chips or any kind of Seafood.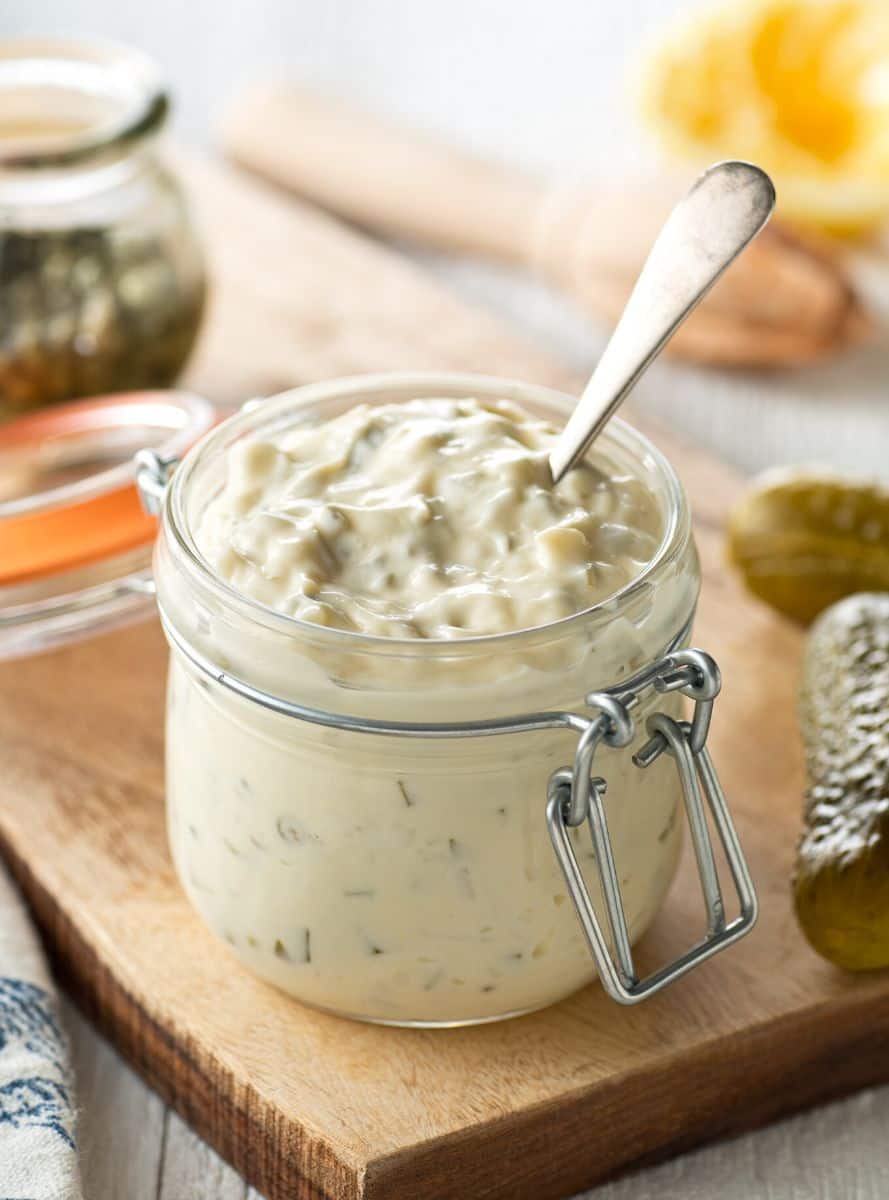 This sauce is so much better than all of the tartar sauce items in the store. It's really easy to make it, thanks to Gordon Ramsay not having a bunch of different ingredients. Probably these ingredients you have in your pantry.
If you want to make this tartar recipe, you probably know that contains gherkins. For those who don't know what gherkins means, is little pickles. Also probably you mayonnaise and onion.
What you need
Gherkins – small pickles which are ok to substitute with any kind of pickles.
Crème fraîche- which means in French "fresh cream". It tastes a lot like sour cream, but it's usually sold in much smaller tubs. Crème fraîche is extra creamy and rich and has lower water content and a higher fat content than sour cream. Sour cream is the most common substitute for crème fraîche because both of them taste kind of sour. and you can add an equal amount of sour cream for crème fraîche in just about any type of recipe.
Shallot – The shallot is a botanical variety of the onion. According to many chefs, yellow onions are one of the best substitutes for shallots.
Mayonnaise – You can substitute also with Sour Cream or Greek Yogurt
Lemone Juice – From fresh lemon
salt and black pepper to taste
OPTIONAL – Hot sauce – if you like heat.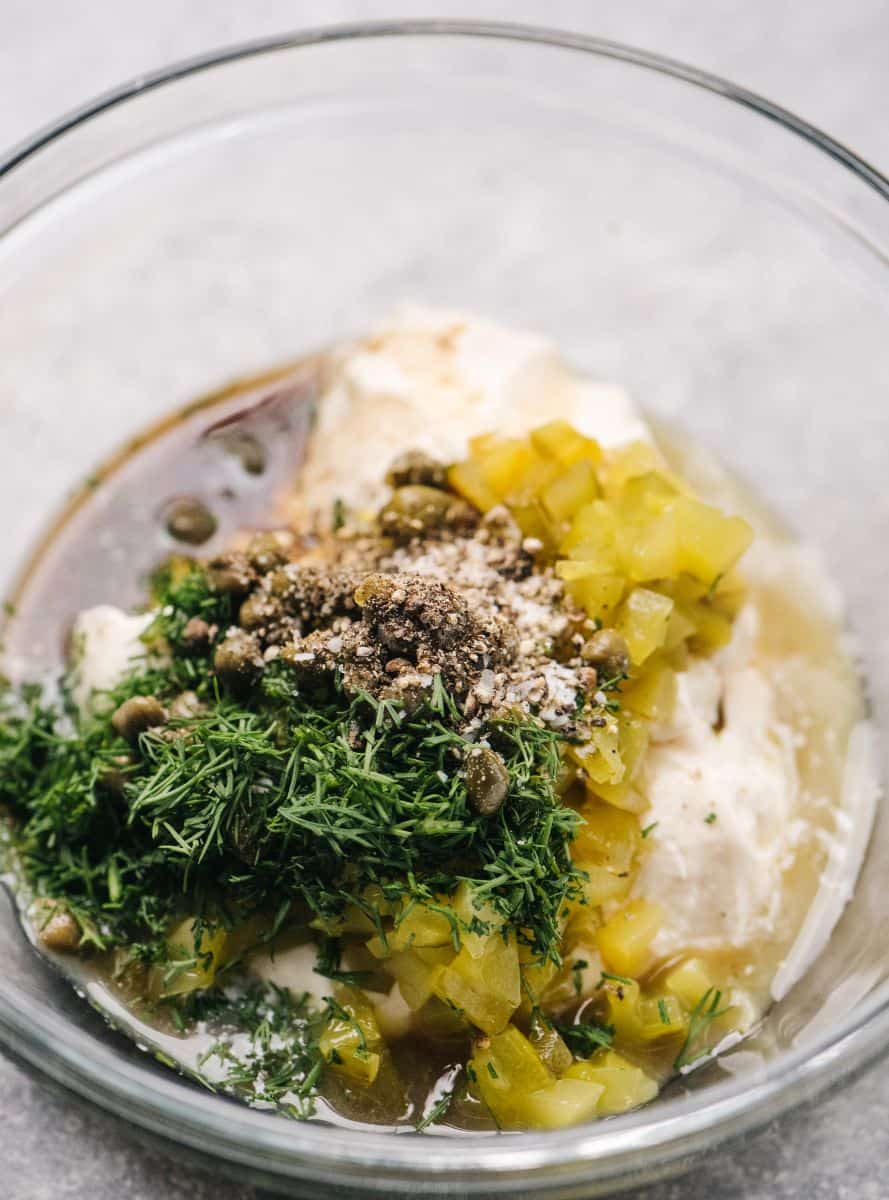 Also, for OPTIONAL you can add a little dill, Worcestershire sauce, or dijon mustard. I saw other tartar recipes using these ingredients.
Instructions for the Gordon Ramsay Tartar Recipe
Chop the gherkins and dice the shallot.
Bring all the ingredients together and add them to a bowl. Mix everything together.
Add a pinch of salt and pepper to the mixture.
It can be stored for a week in the refrigerate
What to serve with Tartar Sauce
Make this easy tartar sauce and serve it with Moroccon Roast Potatoes which can be a perfect side dish.
Gordon Ramsay Tartar Recipe
Gordon Ramsay Tartar recipe can be made in 3 minutes. Creamy and super delicious, much better than the store-bought sauce.
Ingredients  
1

tbsp

Gherkins (small pickles)

chopped

¼

cup

Creme Fraiche

¾

cup

Mayonnaise

¾

Shallot Diced

1

tsp

lemon juice

Hot Sauce

(optional)

pinch

of

salt and pepper
Instructions 
Chop the gherkins and dice the shallot.

Bring all the ingredients together and add them to a bowl. Mix everything together.

Add a pinch of salt and pepper to the mixture.

It can be stored for a week in the refrigerate